Prayer Times
Wednesday, Dec 06, 2023
(22 JUMADI 1 1444)
Adhan
Iqamah
Fajr
Sunrise
05:39 am
07:08 am
06:15 am
Dhuhr
12:06 pm
01:30 pm
Asr
03:23 pm
04:00 pm
Maghrib
05:05 pm
05:05 pm
Isha'a
06:32 pm
07:45 pm
Jummah Timings

Lecture
Khutbah
1st Shift
01:00 pm
01:25 pm
(Sh. Sami Kocak)
2nd Shift
02:15 pm
02:35 pm
(Br. Shakil Ahmed)
Imam's Corner
Imam Sami Kocak was born in Turkey in 1971. He attended Islamic middle and high school in Turkey to complete his Imam and Khateeb education while he was performing as an Imam and Khateeb in different masjids and organizations in Turkey.
BREAKING NEWS
18
Nov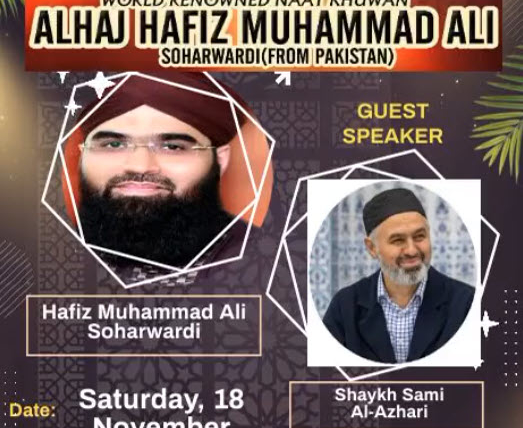 Join us for Annual Milad-un-Nabi (PBUH)  with special guest visiting from Pakistan. Hafiz Al-Haaj Muhammad Ali Soharwardi, a world renowned Naat Khuwan. Featured on many TV channels.
18
Nov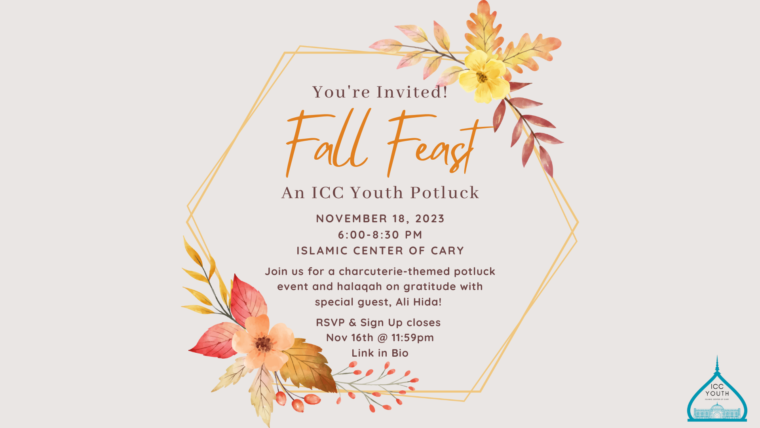 Join us for a charcuterie-themed potluck event and halaqah on gratitude with special guest, Ali Hida! This is a potluck event and you must register to attend. Additionally, if you are bringing a dish, please complete the sign up genius! Links to sign up here!
12
Nov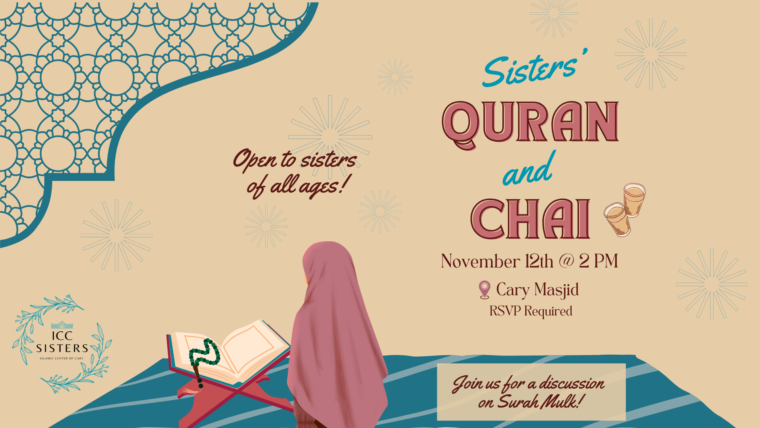 Join the ICC Sisters on Nov 12th after Dhuhr prayer for the next session of our Quran and Chai series! We will be covering Surah Al-Mulk, led by Sr. Madiha. This series is open to sisters of all ages! For questions, please contact Sr. Amira @ 919-274-5246. To sign up,…